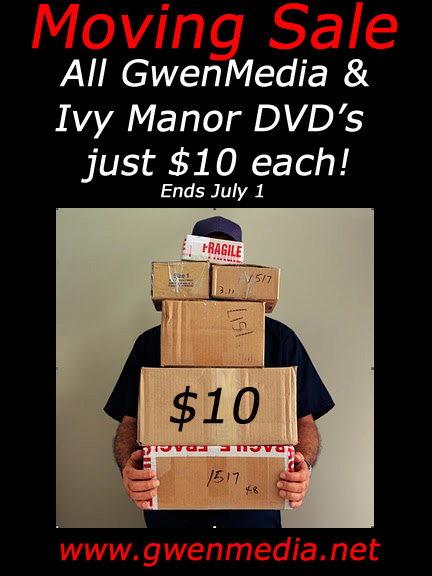 For the past few months, our lovely Isabella Sinclaire have been preparing for her move back to LA. In preparation, we've have been organizing stock, masters, replicating some out of stock dvd titles and now we're having a HUGE dvd sale.
All GwenMedia and Ivy Manor DVDs are on sale for just $10 until July 1st.
The first out of stock titles replicated are Ivy Manor 2 and Tales from the Manor Volume 2 and they are now available to order.
The newly re-released DVD entitled Secret Sessions Part 1, starring Morgan Monroe and Kim Lee, is now available to order!
Isabella will be back in LA mid-July and her new production studio is currently being renovated.
Until then… visit the GwenMedia store www.gwenmedia.net/catalog/ and get your DVD on!