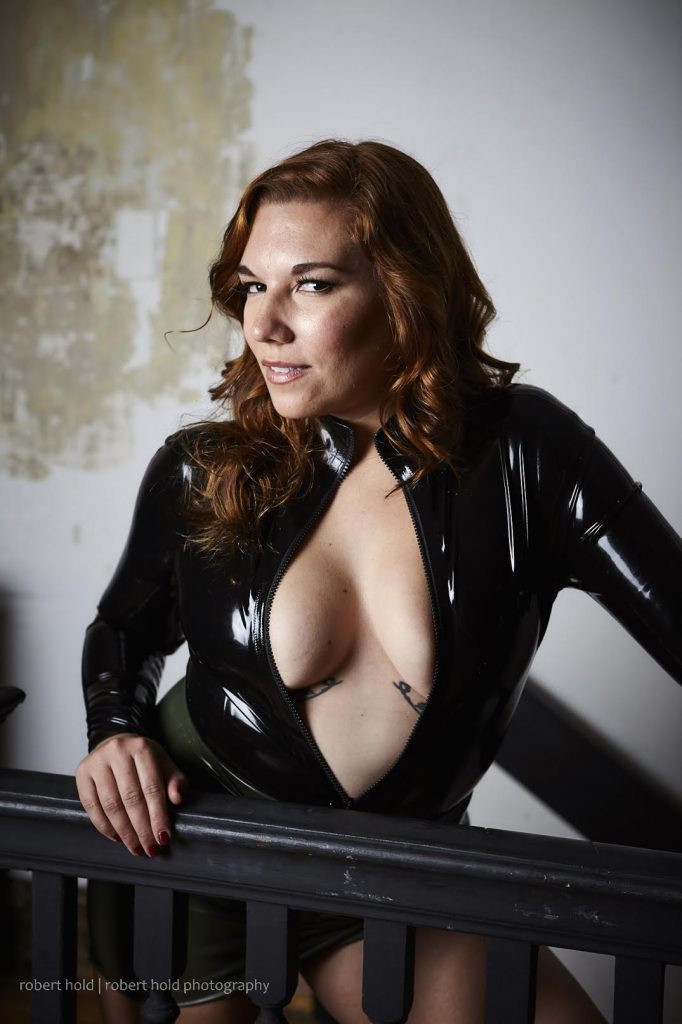 New York based Mistress Elena De Luca is currently visiting LA and taking sessions at the Ivy Manor Studio. Below is a brief description of her style and philosophy. Contact her through her website to arrange a session.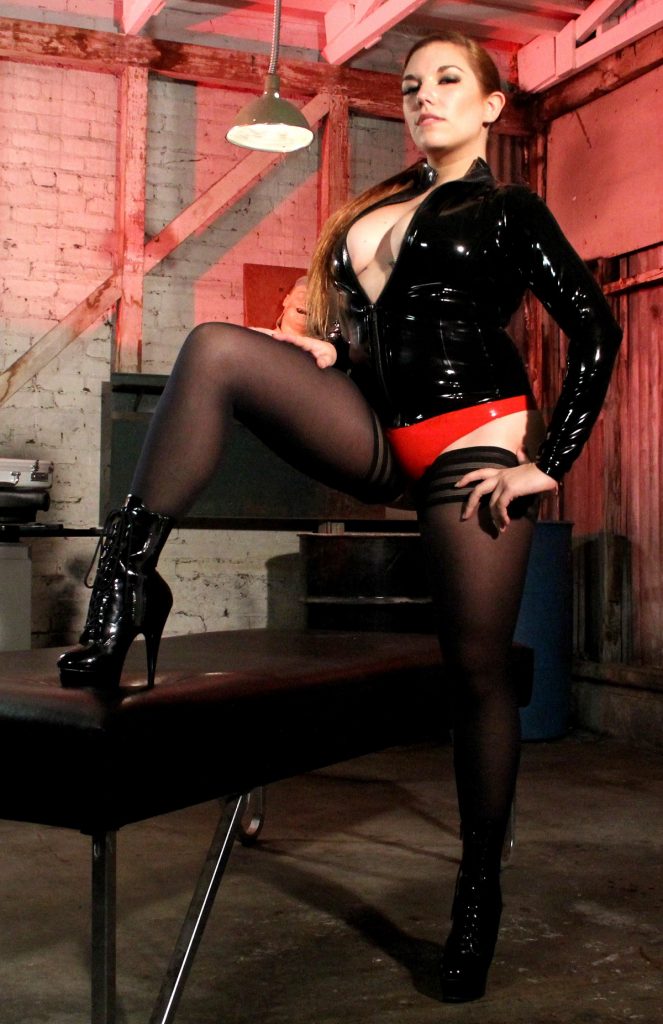 I am an independent Professional Dominatrix and Kink Educator based in New York City. I travel often and I am never locked down to one city or play space. I go wherever I feel will best serve our experiences together.
My specialties include discipline, humiliation, tease and exploring the erotic art of BDSM. With nearly a decade of experience I have knowledge in many areas.
Having a military fetish of my own I take a boot camp approach to training. I break you down and rebuild you as a submissive befitting of serving under my standards.
No two sessions are ever alike. My style is fluid; it is dependent on our chemistry and where our interests meet.
I am a natural dominant and sadist. This is not limited to inflicting physical pain. I much enjoy the pleas of a man in a state of frustration and desperation. The act of teasing and denying can be as painful as a whip tearing into your flesh.
?I enjoy play with men, woman and couples. All genders and orientations have a place in BDSM and in my preferred types of play.
Stats:
-5'2″ tall
-36D-29-37
-Size 7 shoes
-Auburn hair
-Irish & Italian decent
–Elena De Luca
Independent Dominatrix