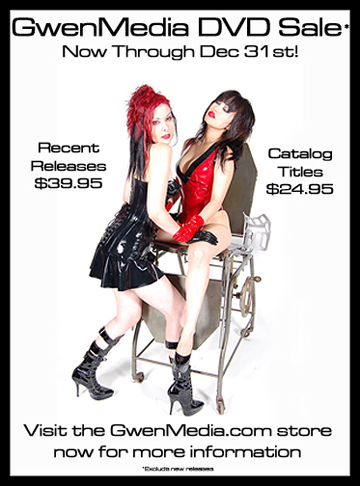 Now through the end of the year, all of our DVDs are on sale*. Catalog titles are $24.95 and our most recent releases are $39.95. Now is the time to stock up on your GwenMedia DVD catalog, so visit the GwenMedia Store now!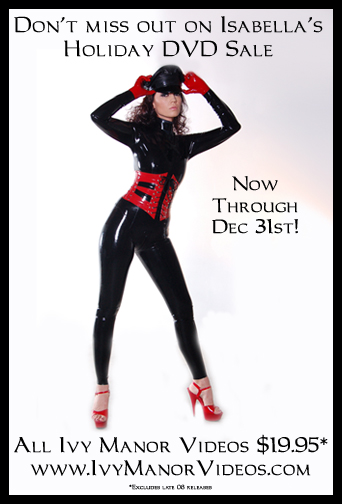 The sale continues at Isabella's Ivy Manor Video Store, where all DVDs are only $19.95. Stock up on your FemDom now!
*Excludes upcoming releases.