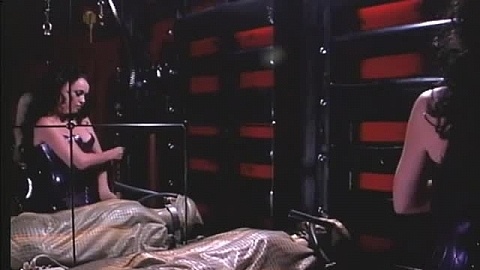 Take the opportunity to download the video that launched the Ivy Manor series, Ivy Manor 1 – The Beginning. Produced and by Isabella Sinclaire and Bob Zak, Written / Directed by John Fitzgerald, see for yourself why AVN magazine said, "Ivy Manor: The Beginning is unquestionably one of the most stylish and hottest fetish videos to appear in some time. Definitely worth watching…".
Mistress Isabella Sinclaire and bondage model Jewell Marceau, takes us on a journey filled with slick latex, unique bondage and steamy adventures as they tour the Ivy Manor. This is the first part of a the five part series.
Re-released and re-authored with never before seen footage, an extensive photo gallery and an interview with Mistress Isabella Sinclaire on the making of The Ivy Manor Series.
Staring: Isabella Sinclaire, Eden Wells, Jewell Marceau, K. Cloake, Mia Pavelli and Nomi
Download it here.