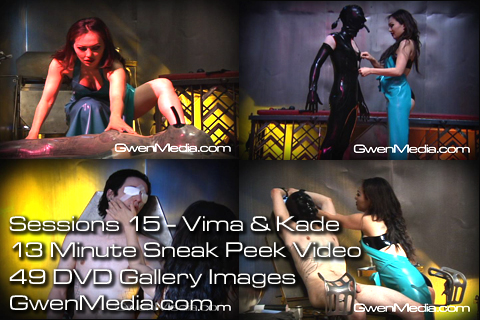 Members, here's your sneak peek of our upcoming DVD release, Sessions 15 – Vima and Kade, starring Vima Sophia and Deviant Kade. In this 13 minute video, Vima removes Kade from the vacbed then removes his latex before re-hooding the slave and prepares him for the torment that awaits.
Also in this update is the 49 image gallery from the DVD.
Be looking for Sessions 15, coming soon to the GwenMedia.com store.
Watch a free video clip HERE.