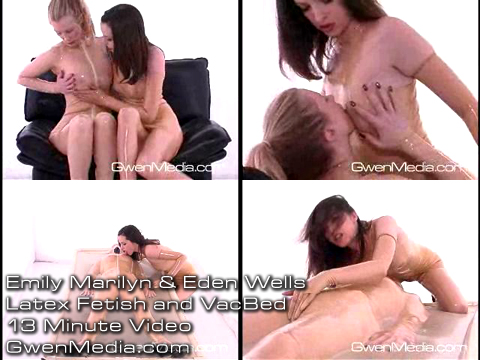 A day of shopping turns out to be more than expected when Emily Marilyn and Eden Wells find themselves trapped in a bizarre world of fetish. Excited by their strange surroundings and their new transparent rubber clothing, they begin to explore each other and their new found love of latex.
After a vacbed appears before them, the girls couldn't wait to put it to use. Emily helps Eden inside, and slowly the air is sucked away, leaving Eden immobilized. Emily realizes she has total control of her shopping partner and caresses her subjects most intimate of parts.
This scene and others like it are featured in the GwenMedia DVD VR, now on sale at our online store.
Watch a free clip HERE.