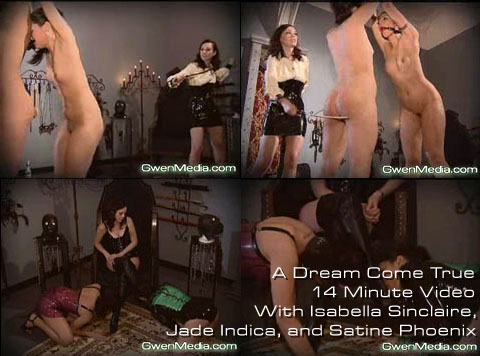 In this heavy BDSM themed video we join the torment already in progress. Mistress Isabella, dressed in white latex blouse and black latex skirt, is practicing her aim on Jade and Satine's back and ass with her whip before switching to her cane.
After the torments, the girls are rewarded and dressed in colorful latex. They clean the dungeon until Isabella returns then clean her boots in a sexy boot licking and worship scene.
A Dream Come True is on sale now at the GwenMedia.com store.