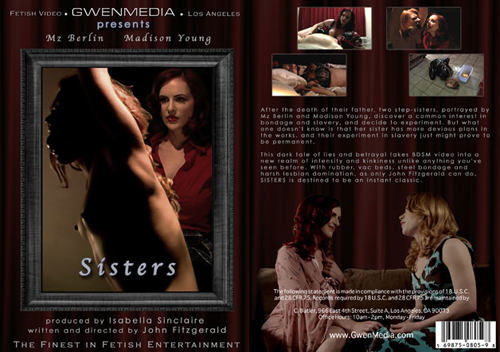 In this downloadable sinister scene from John Fitzgerald's fetish-thriller, Sisters, Amanda (Madison Young) is led into the kitchen by her step-sister (Mz. Berlin), in latex maid fetish, complete with ball & chain. As she is ordered to 'Clean the floor!', Amanda is down on her knees, hands bound, with only a pail of water and a large yellow sponge to use, and only her mouth to work with. To add to her humiliation, she is ordered to eat the larger crumbs off the floor, then drink the dirty water when she's finished cleaning.
This is one of our top clip scenes also available at clips4sale.com.
The DVD is now on sale at our on-line store.
Watch the Sisters trailer HERE