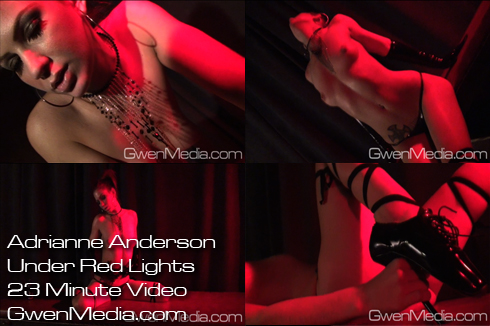 Sexy red-head GwenMedia Girl, Adrianne Anderson is back, this time tempting your fetish senses in a 23 minute ballet themed video.
Watch as she laces her leggings, slips into fetish ballet heels, then slips on latex gloves, while lubing herself and stretching and posing for your enjoyment.
Watch a free clip HERE.