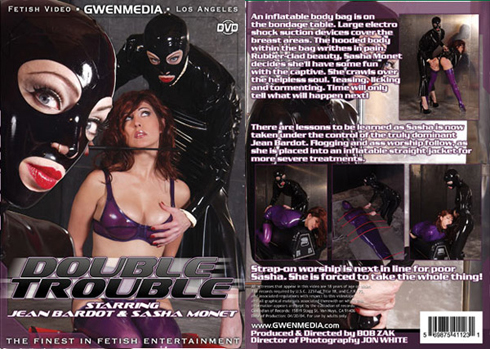 An inflatable body bag is on the bondage table. Large electro-shock suction devices cover the breast areas. The hooded body within the bag writhes in pain. Runbber-clad beauty, Sasha Monet decides she'll have some fun with the captive. She crawls over the helpless soul. Teasing, licking and tormenting. Time will only tell what will happen next!
There are lessons to be learned as Sasha is now taken under the control of the truly dominant Jean Bardot. Flogging and ass worship follow, as she is placed into an inflatable straight jacket for more severe treatments.
Strap-on worship is next in line for poor Sasha. She is forced to take the whole thing!
CAST: Jean Bardot, Sasha Monet