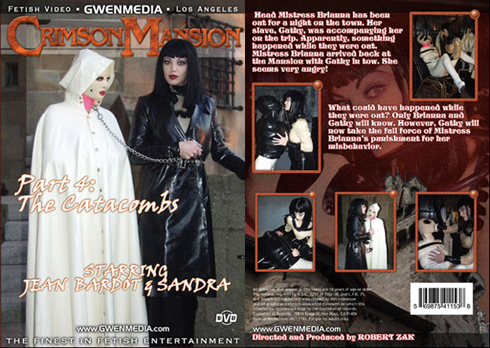 Head Mistress Brianna has been out for a night on the town. Her slave, Cathy, was accompanying her on the trip. Apparently, something happened while they were out. Mistress Brianna arrived back at the Mansion with Cathy in tow. She seems very angry! What could have happened while they were out? Only Brianna and Cathy will know. However, Cathy will now take the full force of Mistress Brianna's punishment for her misbehavior.
Starring: Jean Bardot and Sandra
Crimson Mansion 4 is also available at the GwenMedia.com store.