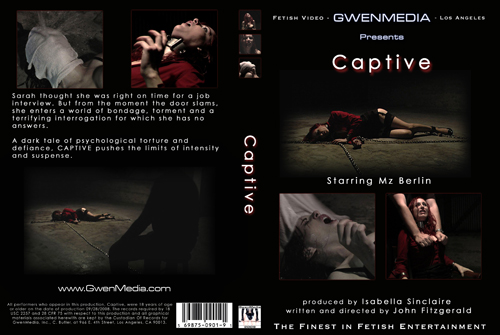 As requested by many GwenMedia.com members, now available in the streaming video section is John Fitzgeralds latest fetish thriller, Captive, starring Mz Berlin.
In it, Mz Berlin portrays Sarah Larson, who undergoes extreme water torments at the hands of her captor. For seven days, she is bound with steel shackles and tortured repeatedly, all for being at the wrong place at the wrong time… or was she?
Captive is also on sale at the GwenMedia.com store.