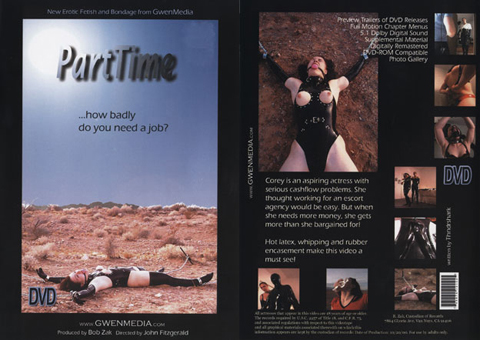 This week we bring another great John Fitzgerald film to the streaming area. The full length version of Part Time is available right now.
In Part Time, starring Veronica, Mia Pavelli & Nomi, you will follow the tale of a young actress, desperate for money, finding herself deep in a world of kink and pain. Note there are a limited number of Part Time DVDs in stock and available now during our Summer DVD Sale.
Also in this week's update, you will find 99 images of one of our newer GwenMedia Girls, Kayla Jane Danger. Here you will see Kayla in simple, yet highly seductive latex fetish, bending and posing and revealing herself for you.
If you're not yet a member of GwenMedia.com, sign up now and take advantage of our Summer Membership Sale.