This week's full-length movie update, The Perils Of Gwen, Pt. 2, stars Jean Bardot, Ava Lalonde and Lana Lalonde. In this movie, a gorgeous and dominant woman spends a weekend in a lavish hotel suite with her two maids. Unfortunately, the maids perform poorly at every task and must endure rigorous training at the hands of the Mistress. After a quick lunch that involves eating while in bondage, the maids are bound and left to play as the Mistress goes shopping. Find out what happens to the beautiful young maids when the Mistress returns, in the second installment of The Perils of Gwen series. Enjoy!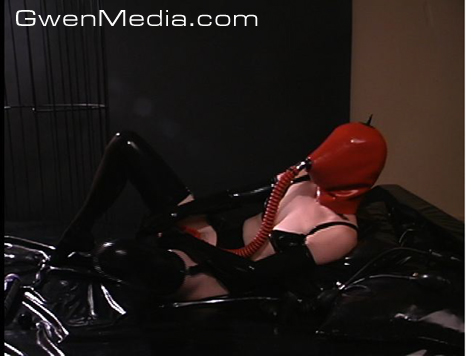 Members, watch as the lovely Emily Marilyn finishes dressing in her latex fetish, then dawns her inflatable hood in this 10 minute video. Once the hood is on, she restricts her own breath, which only arouses her more.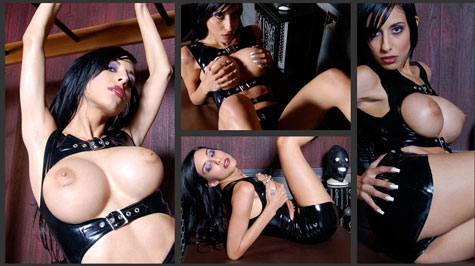 The lovely Idelsy returns in this 63 photo set, wearing a very revealing black latex dress. This latex vixen loves to pose and show you how good she works the camera. Fortunately for us, and you, there's more of this GwenMedia Girl coming soon, including video, so check back soon!