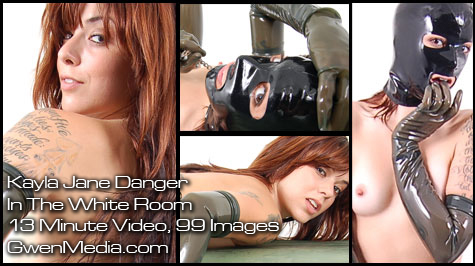 This week we welcome new GwenMedia Girl, Kayla Jane Danger to our new White Room. Watch as she dresses and lubes herself in transparent green latex fetish complete with black latex hood. Once dressed, she finds other ways to enjoy herself… and torture her nipples at the same time. Includes a 13 minute video and 99 images.
Includes: Hoods, Light Self-Nipple Torture
Next update: Part 2 of Athena's New Toys, with a solo set of Miss Conduct.