This week's member's update features some very hot latex fetish images beginning with the full length GwenMedia streaming movie, Submissive Desires. Starring Morgan Monroe, Ava La Londe and Lana La Londe, this story highlights two blond vixens exploring their darker, kinkier side as their raven-haired mistress takes control.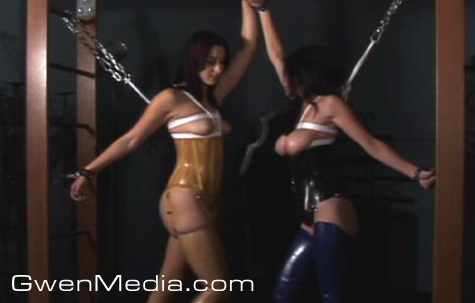 In a 14 minute video update this week, Ashley Renee is found bound in very revealing blue and black latex. Joining her is January Seraph in clear latex, who along with Ashley, finds her bondage predicament increasing as the video continues. The two girls try to masturbate each other, but become increasingly out of touch.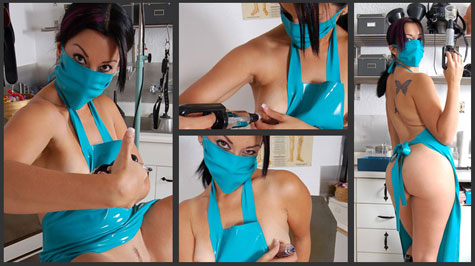 January returns for part 2 of this medical latex fetish set with an additional 53 photos. Dressed only in her apron and mask, with no patients to torment, this GwenMedia Girl finds a bit of pleasure in cupping herself. Enjoy! …Video of this set coming soon!!!