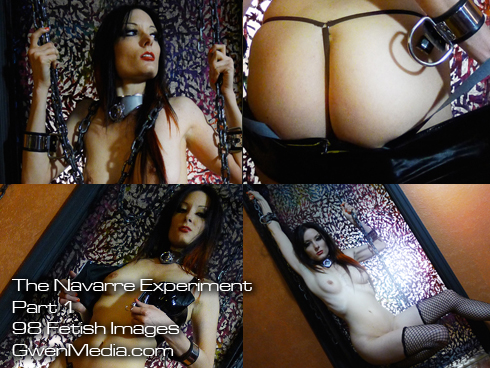 Meet the sultry Navarre, our newest GwenMedia Girl. Here she slips out of her fetish outfit and poses in front of her suspension bar, leaving little to the imagination. Want more? Don't worry. There's more of Navarre in Latex coming soon.
Coming next update: VOD from the GwenMedia Library.
Coming soon: New web-only video and photos with some of your favorite fetish starlets!