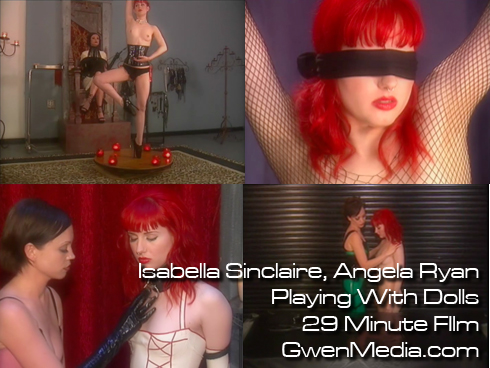 Happy Holidays from GwenMedia!
As a thank you to our members, we bring you a yet-unreleased video of our lovely Isabella Sinclaire with one of GwenMedia's poster girls, Angela Ryan. In the working title, Playing With Dolls, Isabella puts her subject through a series of pleasurable torments, in beautiful settings, set to an ethereal musical score.
With plenty of colorful and sexy latex, bondage, flogging, edge-play, vacuum beds and breath play, there is something for everyone to behold in this dream-like video.
But hurry… This video will only be available through January 2011, exclusively for our GwenMedia.com members.