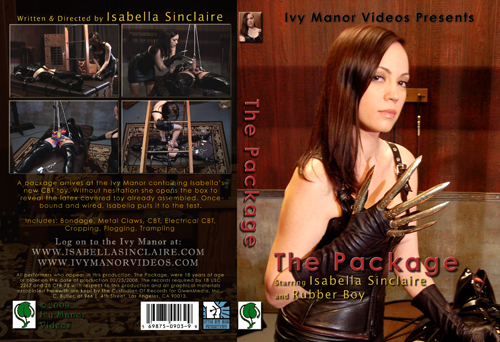 Starring Isabella Sinclaire and Rubber Boy.
A package arrives at The Ivy Manor containing Isabella's new CBT toy. Without hesitation, she opens the box to reveal the latex covered toy already assembled. Once bound and wired, Isabella puts it to the test.
Includes: Latex, Hoods, Bondage, Metal Claws, CBT, Electrical-CBT, cropping, Flogging, Trampling and more.
Watch the Windows Trailer
Watch the iPod Trailer