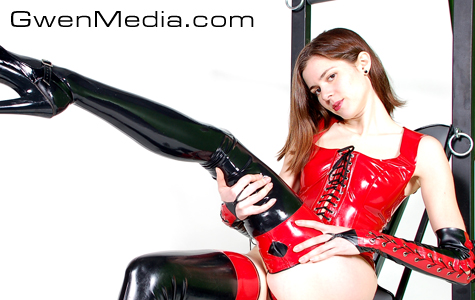 Yesterday we welcomed back to the studios, GwenMedia Girl next door, Isobel Wren for a short photo and web-video shoot. Having slipped into red and black latex, Isobel could hardly wait to shine herself with lube and perform a solo act for the camera. And we can hardly wait to show you… Photos and video coming soon to the member's area.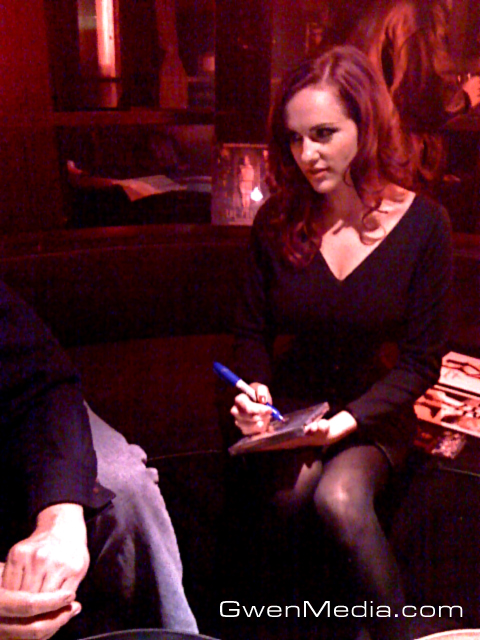 Later in the evening, GwenMedia promoted the release of The Betrayal by screening clips from the film at Club HELL in Hollywood. There, fans were able to chat one-on-one with two of the films stars, Berlin and Petra, who also autographed copies of the DVD. Join GwenMedia next month at HELL for another screening, Wednesday, February 27th.
In film production news, quite a number of movies are in various stages of post-production. The Portal 1, which was pushed back to allow for the re-release of Ivy Manors 1 though 4 and the new Ivy Manor 5, is currently in the final editing stages. Sessions 14 with Julie Simone and Krissy has just been delivered for mastering. Slavery, A Love Story, Part 1 is being edited, as is The Portal 2. Expect all of these films to be released in the coming months at GwenMedia.com.
Early next week, we hope to have more information on the Live Latex Broadcast coming very soon to the member's area of GwenMedia.com. During the broadcast, you will chat one-on-one with our GwenMedia Girls and watch them perform for you and maybe even take a request or two. Check back soon for more details.