Due to scheduling conflicts, the Spread TV filming will be postponed until April. We still hope to have Mz. Berlin (Slavery, A Love Story, Pt 1) and Krissy (Sessions 14) on the show with our lovely Isabella and the show's hosts, Dave and Todd. As soon as we lock in a date, we will be sure to post it here, so check back soon.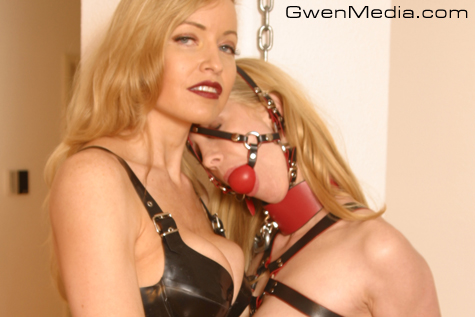 John Fitzgerald's Undercover is now being replicated and should be available for purchase on Monday the 24th at the GwenMedia.com store. Undercover features Sadie Belle, Eden Wells and Paige Richards in this erotic tale of love, lies and ultimate control. Check back soon for more details and ordering information.
The Hollywood Bondage Ball is coming, and as sponsor of the event on March 29th, we will be there in droves!!! As you may have heard by now, we will be selling GwenMedia DVDs at very low prices, holding a talent search, and as the highlight of the evening… our GwenMedia Girl Brigade is set to take over the stage for a Demask Latex fashion show and stage performance. Confirmed in the Brigade are… Isabella Sinclaire, Natalie Addams, Myndi Maxella, Adrianne Anderson, Krissy, Ashley Renee, Miss Conduct, Esmeray, and Domina Thalia. We are still waiting to hear from a few more girls and will update our list when they become available, so check back soon!!!