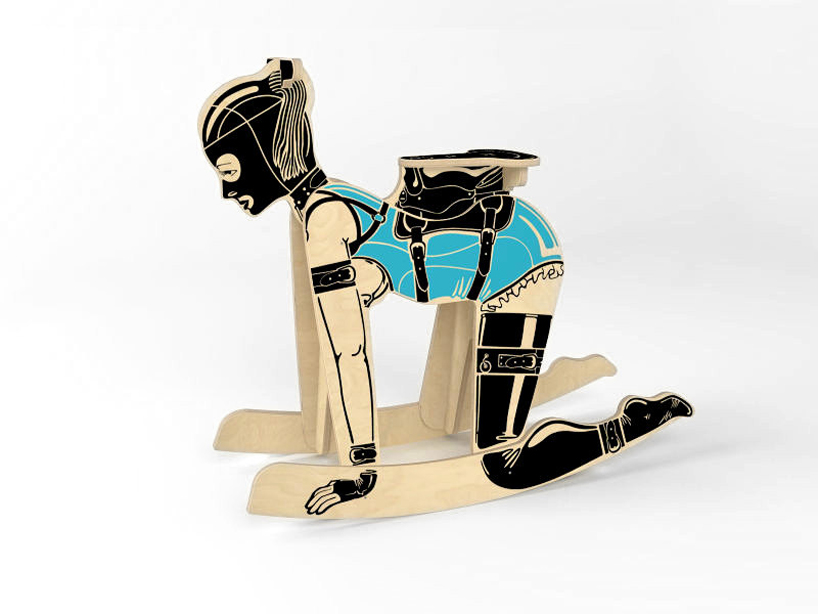 Check out this adorable little pony girl rocking horse!
The artist, Peter Jakubik, has a rather extensive etsy store with a variety of girls to choose from, catering to rubber, leather, lace and lingerie fetishists alike!
The pony girl rockers are made from a plywood base with hand-painted graphics and can be ordered as "ready to assemble" for 1.395 EUR or as a set of DIY templates for 69 EUR.
Which are your favorites?