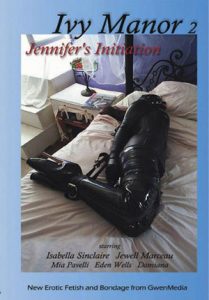 You've seen part one, now check out part two! The second installment of the Ivy Manor series promises even more adventure for Jennifer as she is immersed in student life at Isabella's school. Heavy rubber bondage, dual whippings, ballet shoe punishment, a giant rubber ball and a honey scene you just shouldn't miss.
Re-release with never before seen footage and photo galleries
Starring: Isabella Sinclaire, Jewell Marceau, Mia Pavelli, Damiana, Eden Wells
Download format .mp4
Download it here.