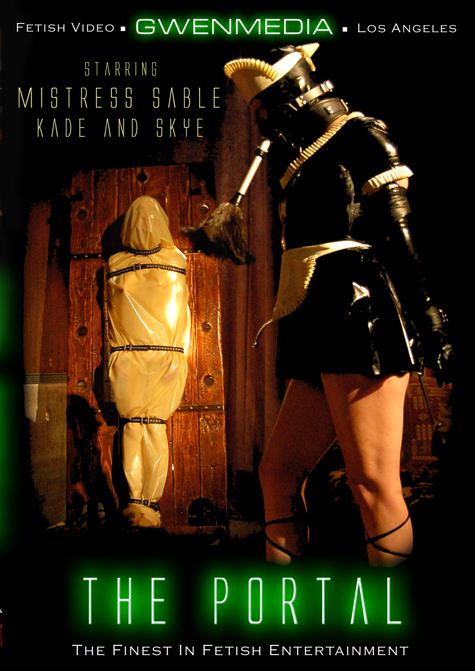 The Portal, written and directed by Isabella Sinclaire is now available for pre-order at the GwenMedia.com Store. Staring Mistress Sable and fetish couple Kade and Skye, The Portal follows a jerk-boyfriend as he is transformed into a rubber doll. Once he accesses The Portal, he finds himself as an animate piece of furniture, covered in latex, being dusted by Mistress Sable's sexy maid. Shortly, the transformation continues as the doll finds itself wrapped in heavy latex, bound and masked, while Mistress Sable plays with Her electrical toys and controls the doll's breath. The transformation continues in the medical room where Sable uses more electricity and a violet wand to bring the doll's new pussy to life. Bound together in hooded-panties, the doll's oral abilities are tested on Mistress' slave girl until orgasm.
The Portal features Heavy Rubber, Bondage, Spanking, Electrical Play, Breath Play, Nipple Torture, Hot Wax and more. Also featured is an original musical score by Los Angeles composer, Rich Brigham. Watch the trailer HERE.
The Portal will ship on March 3rd. Reserve your copy NOW!