"BE RESPECTFUL AND POLITE. I DON'T SKIP A BEAT AND NEITHER SHOULD YOU."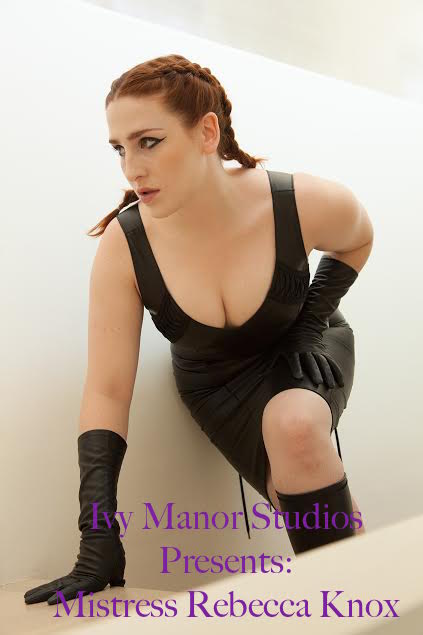 The Ivy Manor has hosted many Mistresses over the years.  We like to think that our doors are open to best Dominas in the world, both local and abroad.  However, there are a few special ladies who grace our halls again and again, like Miss Rebecca Knox.
     Classic contemporary, Mistress Knox is a stately and eccentric redhead demanding excellence and obedience.  Think Brigette Helm Metropolis, Pre-Raphaelite mixed with future SheGod. Glamorous and spontaneous with a nod to the past.  Mistress Knox can be found at the bondage wall on the second floor of the Ivy Manor; sweet but stern hands ready to discipline slaves both good and bad. Slaves with a penchant for old school chivalry please her the most.
To book a session at The Ivy Manor: please email: info@rebeccaknox.com