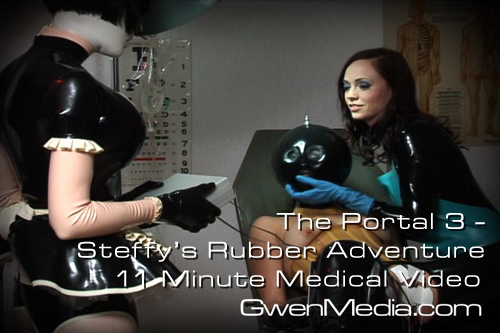 This week we bring to the Member's Area an exclusive sneak peek at the medical fetish scene from our next DVD release, The Portal 3 – Steffy's Rubber Adventure. In this 11 minute latex filled scenario, Isabella puts January through the paces while Steffy The Rubber Doll looks on, not knowing that it's soon her turn for torture. Watch January's most sensitive parts be suctioned, shocked, and tortured more, then vibrated to orgasm by Steffy, herself.
Includes: Bondage, Cupping, Other Nipple & Pussy Torture, Magic Wand, Lots of Latex
Not a GwenMedia.com member yet? Pre-order The Portal 3 DVD now and receive a free trial membership and get instant access to this sneak peek.