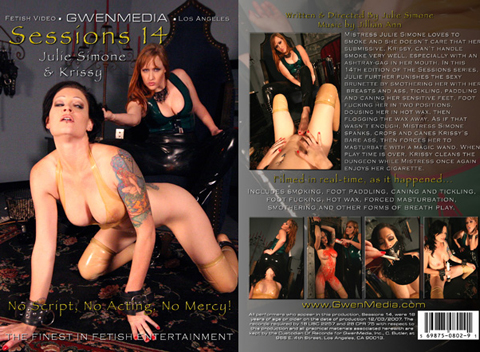 This week we bring to the Member's Area the latest installment to the Sessions series, with Sessions 14. Starring Mistress Julie Simone and submissive Krissy Kage, Sessions 14 covers a wide variety of fetishes, as Julie Simone likes to do in her films. For those new to the series, Sessions is a real-time, non-scripted session where anything goes – thus it's tag line "No script, no acting, no mercy!'
Includes: Smoking, Foot Paddling, Caning and Tickling, Foot Fucking, Hot Wax, Forced Masturbation, Smothering and Other Forms of Breath Play.
And don't forget, Sessions 14 is on sale now during our Summer Sale at it's lowest price ever… don't miss out! Watch the trailer inside!