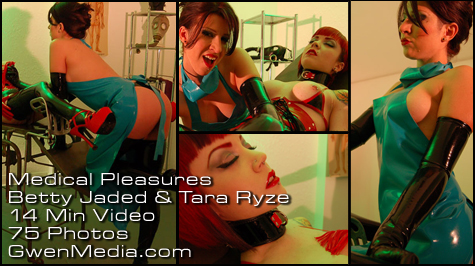 Betty Jaded and Tara Ryze are back, this time in the White Room, to explore their Medical Fetish. Once Tara is bound to the medical chair, her legs are spread and the experimenting begins. Betty toys with Tara's intimate parts with toys from the medical tray until she just cant take it any longer.
Includes: Femdom, Medical Fetish, Pinwheel, Light Bondage, Cupping, Flogging, Paddling, Magic Wand
Not a GwenMedia.com or DominationOnLIne.com member? Join Now and take advantage of our Summer Membership Sale!