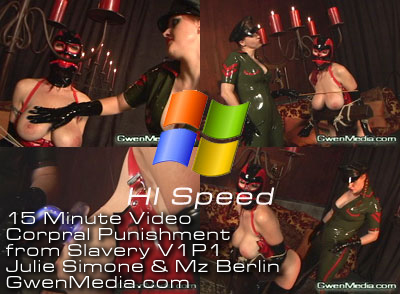 This week we add to the member's area the corporal punishment scene from Julie Simone's Slavery, A Love Story, V1, P1. In this scene, Julie, decked out in military latex, torments her new slave (Mz Berlin) while in predicament bondage and dressed in minimal latex fetish, complete with hood and ball gag.
Includes: Latex Fetish, Bondage, Cropping, Flogging, Caning, Violet Wand.
Watch a free clip of this video HERE.