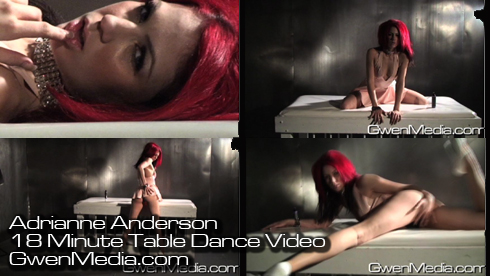 This week we add 77 still images of the video:
Our sexy red-head GwenMedia Girl is back in this sultry fetish video and photo set. Adrianne Anderson, dressed in a pink latex design, slips on a pair of white fetish ballet shoes, then moves around on top of the bondage table, posing for your enjoyment.
Watch a free clip HERE.