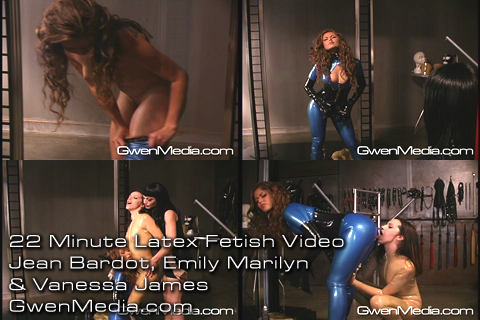 The cruel Mistress Jean uses her dungeon slaves solely for their profitability factor. That is, they're used for content pictures for the Mistress's highly profitable website. Why is it profitable? The slaves only get paid with punishment and torment! Hot and Steamy Latex Action withjust the right amount of Punishment.
In this sensual latex fetish scenario, Vanessa James lubes herself and slips into a blue latex catsuit with exotic latex trimmings. After dancing for Mistress Jean, Emily Marilyn joins in on the fun as the two girls caress and explore each other.
This is a select video from our DVD Web Slaves, available at our on-line store.
Watch a free clip HERE.