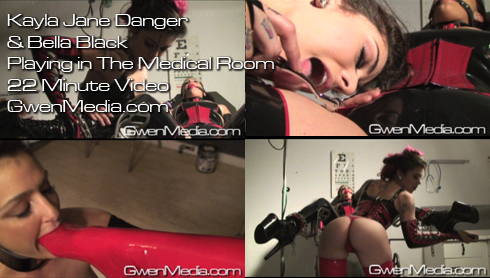 Kayla Jane Danger enters the medical room and finds new GwenMedia Girl, Bella Black, chained to the medical chair, in this 22 minute latex fetish video. The sexy Danger Doll wastes no time and begins to shine the subject before her, licking and caressing as she goes.
Grabbing implements from the medical tray, Kayla teases Bella lightly before removing her restraints for some intense latex foot worship.
Down on her knees, Bella lucks and sucks Kaylas latex covered feet and legs, before she's leashed and led off to her cage.
Watch a free clip HERE.