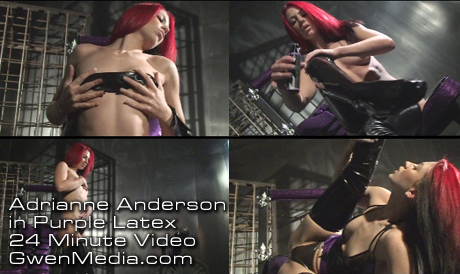 Our sexy red headed GwenMedia Girl is back – this time in Video! Adrianne Anderson returns to GwenMedia's studio ready to try on a new latex outfit and pose for you. In this seductive video, Adrianne lubes herself, enjoying her most sensitive parts, and slips into her sexy rubber. She then shines the latex and exploits some of her posing skills. If you're a foot fetishist, you will also appreciate this movie.
There's more of this vixen coming soon to GwenMedia.com, so check back soon.
Watch a free preview of this video HERE.