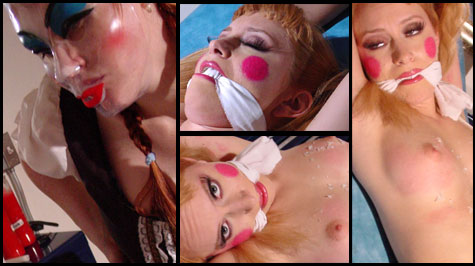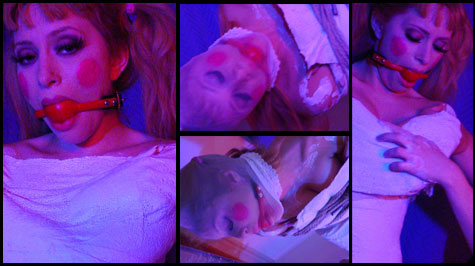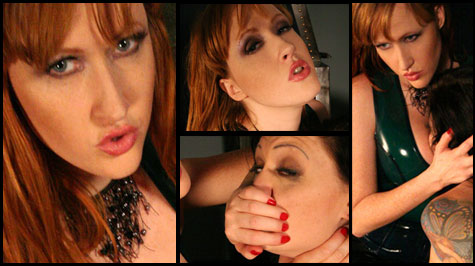 For our Member's update this week, we celebrate Julie Simone – one of our favorite GwenMedia film producers and AVN's review of her latest GwenMedia film, Slavery, A Love Story, The Beginning, which is quoted below. This week we have 3 latex fetish photo sets; 2 from Dolly Dreams, which feature Julie and Aiden Star and one from Sessions 14, which features Julie an a latex smothering scenario with Krissy Kage. Enjoy! and here's the AVN review by Armistead Smathers:
RATING: AAAA
Slavery: A Love Story Vol. 1 Part 1 tells the story of a domme who gets too close to her new sub, and finds that the only way she can sublimate those feelings is through the torture of her affections.
Slavery is well-shot, lovingly crafted and filled with fine sex. Mistress Julie Simone is lovely, especially when she's flogging herself for her impertinence at the end, and Berlin is a delicious slave with killer tits and an appetite for punishment that's a huge turn-on.
This is a very solid BDSM title, and one that's worth an end-of-year mention.
Retailing: Hot BDSM title with good sex, story, look.
Slavery, A Love Story, The Beginning is on sale now through December 31st for $39.95. Get your copy today!