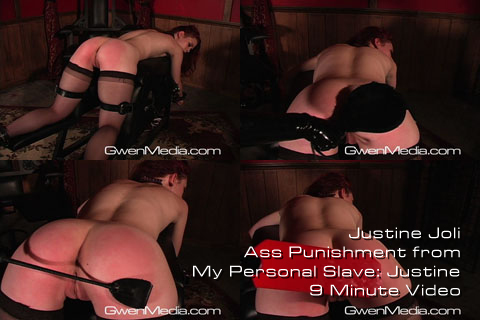 If you've ever had the desire to spank Justine Joli, this may be as close as you'll ever get. The Gloved Intruder returns in this scene from the GwenMedia DVD My Personal Slave Justine. Here, we find the red haired beauty strapped down with her bare ass exposed and abused by the Intruder's arsenal of implements.
Includes: Spanking, Flogging, Cropping, Paddling, Whipping
My Personal Slave Justine is on sale now at the GwenMedia Store.
Next Update: Athena Fatale and Miss Conduct – Video and Photos