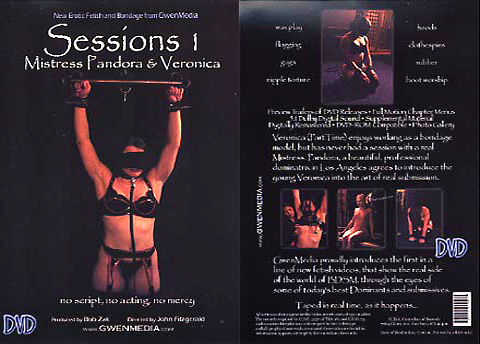 This week, again by member request, we bring you a full length frtish film that started a saga: John Fitzgerald's Sessions 1.
In this movie, Veronica (Part Time) enjoys working as a bondage model, but never had the full experience of a session with a real mistress.  Mrs. Pandora, a beautiful and professional dominatrix from Los Angeles, agrees to introduce the young Veronica into the art of real submission.
This is the film that began the tag line of "No Script, No Acting, No Mercy," as the entire movie was shot in real time, as it happened.
This long-time out fo stock DVD will once again be available soon at the GwenMedia.com store.