Los Angeles based fetish video production company acquires Marilyn Manson co-founder and guitarist (f.k.a. Daisy Berkowitz) to score it's next fetish video, Snatched.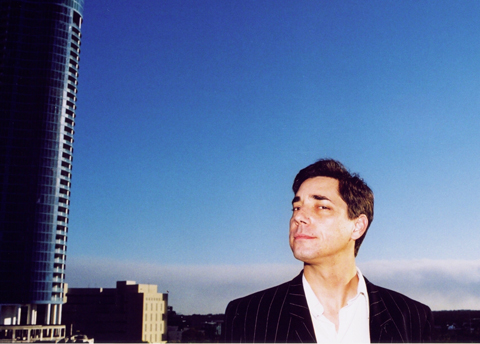 Los Angeles, CA, September 14, 2010 – As founder of the ground breaking industrial / hard rock band, Marilyn Manson, Scott Putesky knows about fetish and shock subculture. And with a fetish film involving bizarre torment scenarios, as featured in Snatched, Scott's unique approach to composing music for film is a perfect match.
"Having met Scott earlier this year, we spoke about our mutual interest in scoring music for film," Says GwenMedia Creative Director, Daniel Sest. "I felt his musical approach would be perfect for a film as unique and sexy as our upcoming DVD release, Snatched. "
Featuring fetish superstars, Mistress Aradia and Anastasia Pierce, Snatched is a story of abduction, love, lust, bizarre torments and, of course, latex. Mistress Aradia plays a beautiful monster that has found herself in a demonic state of rapture, addicted to her juicy victim, Anastasia Pierce.
"I've already heard some of the musical sequences played to the film," Says Daniel. "This is going to be a special video that will satisfy many different fetishes."
With movie music credits including David Lynch's Lost Highway, proto-cyber thriller Strange Days and teen angst media horror SFW, Putesky's signature sound not only entices and excites, but fits the action and mood of each scene, commanding attention without distracting. Whether a student project, underground, independent or big name studio film, Scott always puts quality into his scoring.
Currently, Putesky plays lead guitar for South Florida electro-raunch rock band, Kill Miss Pretty. He also is recording an album for a new band, Shaved Hamster, does fine art photography, and is preparing original artwork for a show in New Orleans.
Check out one of Scott's current projects, Kill Miss Pretty. Visit KillMissPretty.com