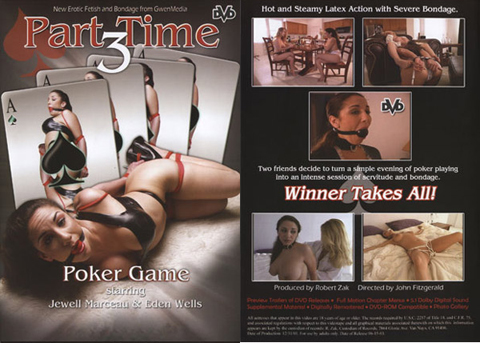 By Member request, this week we bring you the John Fitzgerald fetish classic, Part Time 3 – Poker Game. In this continuation of the Part Time series, we see what happens to the girls on their days off. Two friends decide to turn an evening of poker playing into an intense session of servitude and bondage. Winner takes All!!!
Starring: Jewell Marceau and Eden Wells
Part Time 3 – Poker Game is also available on DVD from the GwenMedia.com Store.