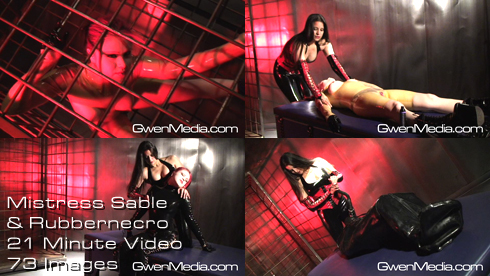 Mistress Sable and Rubbernecro are back together in this "Breathtaking" Heavy Rubber scenario. After Sable removes her sexy red-headed captive from the cage, she is placed on the bondage table and caressed with lube.
First Rubbernecro slips into a black laced, latex catsuit, decorated with a gas mask. After another application of lube, she is then placed into a sleep sack, completely under her mistress' control.
There, Sable uses this scenario to her advantage and toys with her subject's breath, while she squirms inside the latex encasement.
Watch a free clip HERE.