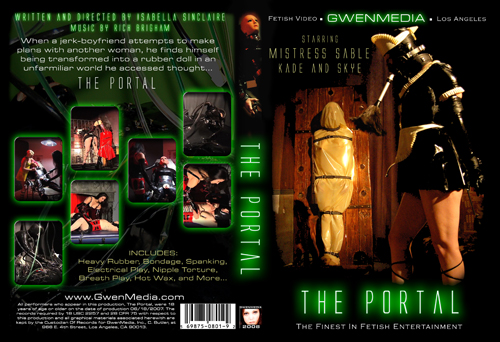 This coming month, we're anticipating the arrival of The Portal 3 – Steffy's Rubber Adventure. To get in the fetish-sci-fi mood, Members can now watch the first in this series, The Portal, in our streaming video area.
When a jerk-boybuddie attempts to make plans with another woman, he finds himself being transformed into a rubber doll in an unfamiliar world he accessed through… The Portal.
Written & Directed by Isabella Sinclaire
Starring: Mistress Sable, Kade & Skye
Take advantage of our summer sale and purchase The Portal on DVD.