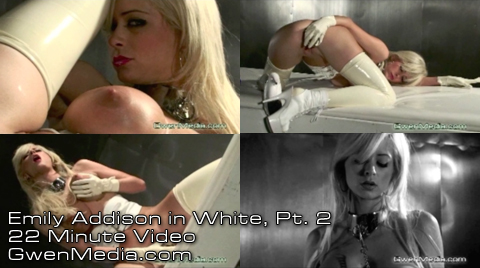 Emily Addison is back for the finale of this 2 part, 44 minute erotic, latex fetish video.
We left our cover girl on the bondage table, where she had been touching and exploring herself with her latex covered hands and fingers. Now, having unsheathed a glass dildo, Emily is ready to further enjoy herself.
Covering nearly every position possible, Emily knows how to please herself, and does so to orgasm. She then sheathes the dildo, attaches a leash to her collar and walks off into the night.
Watch a free clip HERE.